Secrets to Latte Art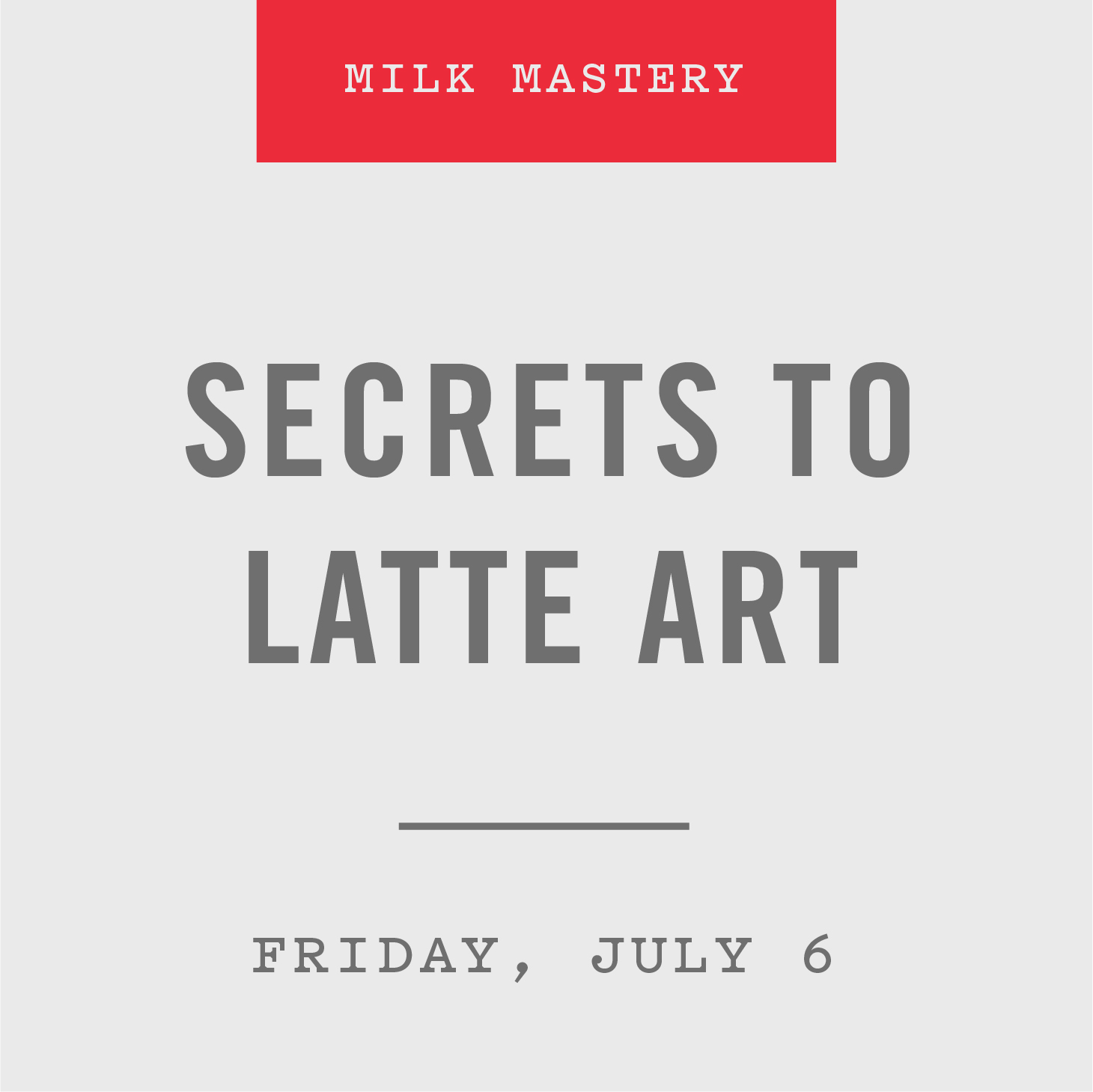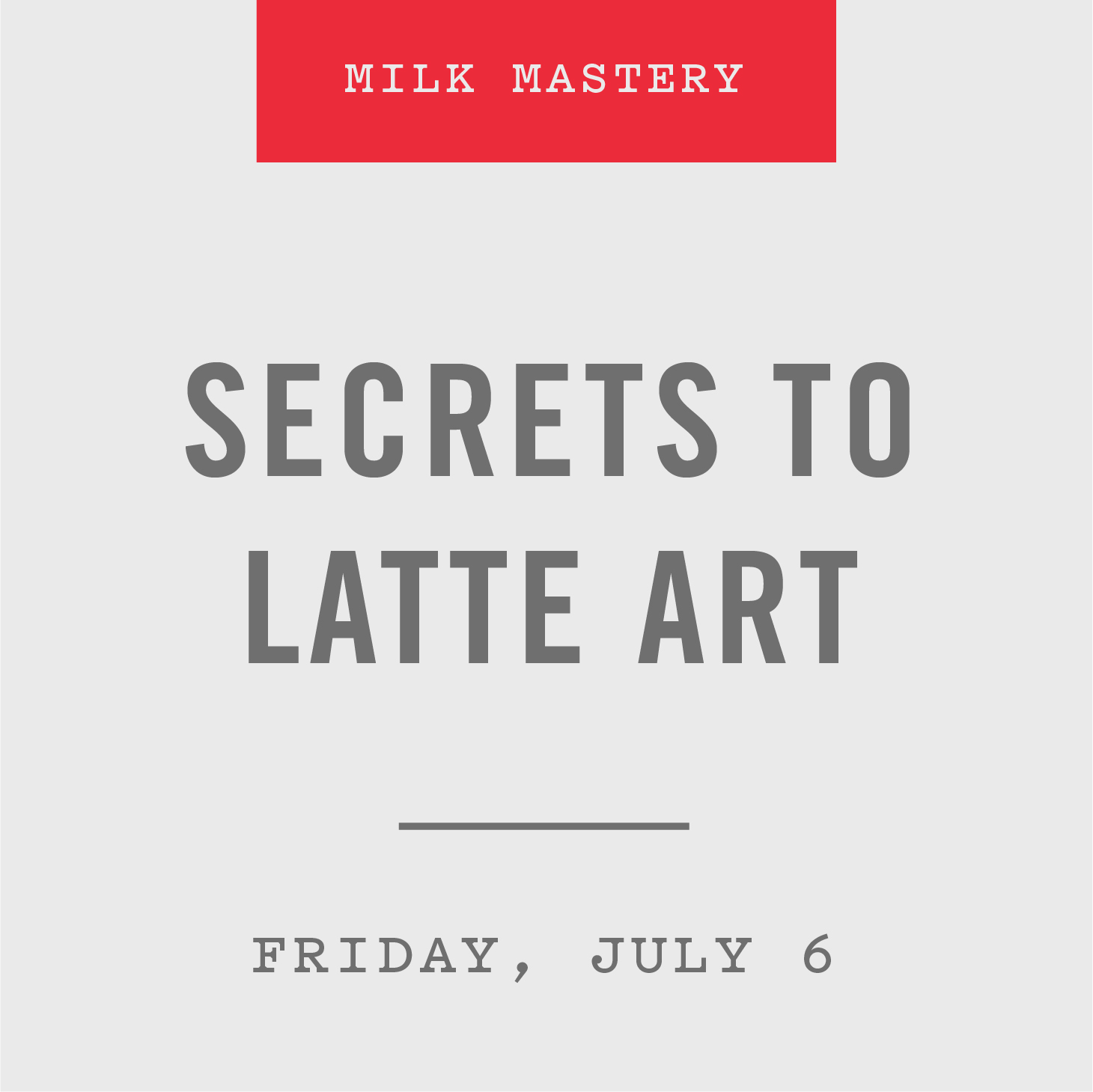 SYNOPSIS
Latte art is like the 22" rims of coffee: not totally necessary, but boy, does it look sweet. In this course, you'll learn the fundamentals of pouring latte art, as well as how to throw down hearts, tulips and rosettes with the best of 'em. Latte art is all about practice and muscle memory, and properly steamed milk is essential, so the Milk Steaming course is a prerequisite.
DETAILS
Class date: July 6, 2018
Times: 4-5 p.m., 6-7 p.m.
Sprofessor: Maddie N.
COFFEE CLASS GRADS RECEIVE
Masterfully prepared coursework
Discounts for coffee and brewing gear
Official Certificate of Coffeeness
33 Cups of Coffee Journal
Take-home coffee for two!
IMPORTANT INFORMATION
Each class is limited to 6.
Classes are non-refundable. If you are unable to attend the event, you may sell or give your ticket privately to a friend.
Unless otherwise notified, all classes are conducted in our Roasting Room + Training Lab, located on the south side of the building. Upon entering the front of the building, look for the room with the Roasting Room + Training Lab sign.
You do not need to bring anything to class but your favorite pen, a notebook and an open mind.
Ah, did you miss out on this one? Join our email list to be notified when new classes are announced.