San Judas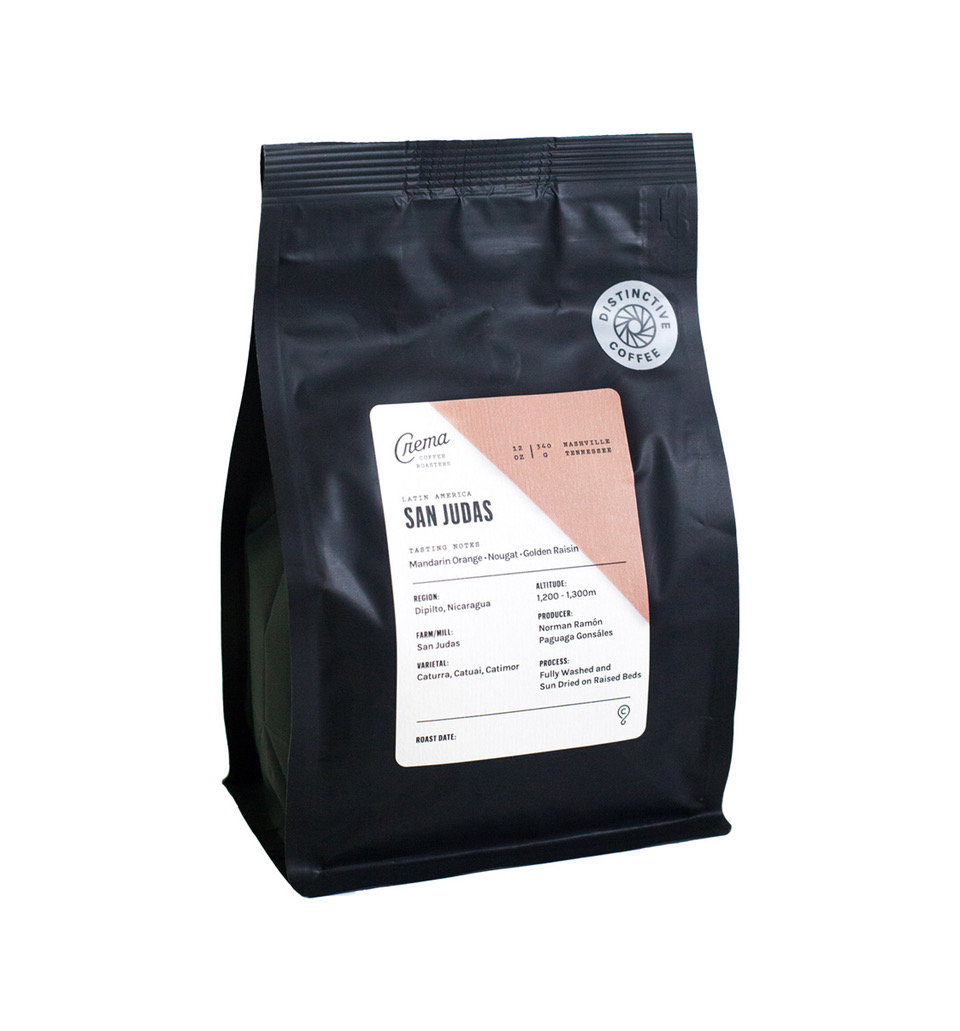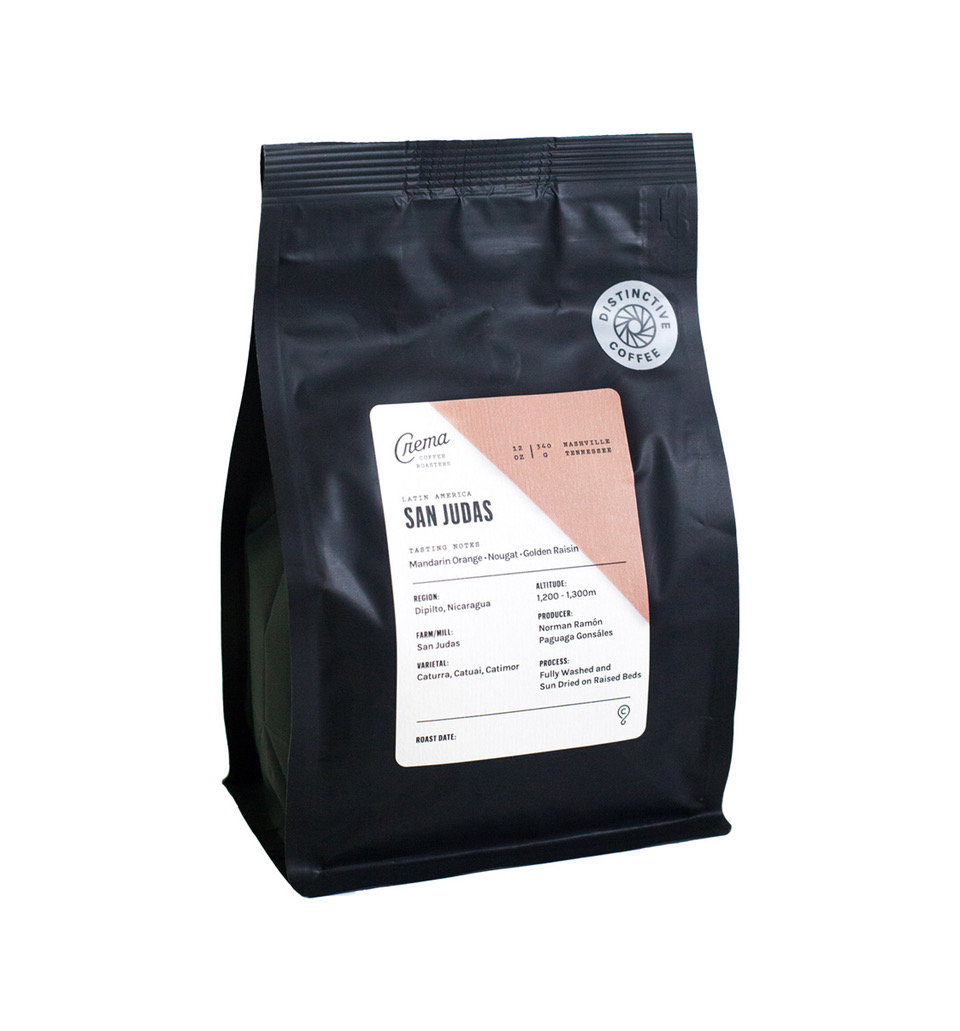 San Judas
12 oz.
*Bulk orders (2lbs+) roasted on Mondays and Thursdays, shipped next-day.
About this coffee
"All in the family" could not be truer for producer Norman Ramón Paguaga Gonsáles whose father has been a coffee producer since 1960. Norman followed in his father's footsteps in 2000 and purchased his first piece of land - Finca San Judas, later acquiring nearly triple the amount of land from his neighbor in 2013.
While the location was perfect, with its ideal climatic and soil conditions, the condition of the plantation itself was not and he committed to fully renovating it.
By investing in planting higher quality varietals and focusing on attention to detail in all processes along the way, Norman has been able to improve the infrastructure of his farm and re-invest in it, all while producing beautiful coffees like San Judas, the namesake of Norman's farm.
This coffee is the result of the years Norman has spent investing in quality...and it shows. A fully washed coffee, it's largely comprised of the Caturra varietal, which is what Norman chose as a replacement for the old, deteriorated trees of the farm's past.
Boasting a light body and mellow mandarin orange acidity, San Judas has a sweet finish that makes it an easy drinker, but unique enough to make your morning coffee routine feel special. Don't miss out on this delicate and floral addition to our coffee lineup.
Tasting Notes:
Mandarin Orange, Nougat, Golden Raisin
Brewing
This coffee shines when filter brewed: we suggest the Chemex or Kalita Wave.

RATIO: 15:1-17:1 (Example: For 16:1, we use 400 grams water, 25 grams coffee producing a 12 ounce cup)
Details
Region: Dipilto, Nicaragua
Farm/Mill: San Judas
Varietal: Caturra, Catuai, Catimor
Altitude: 1,200-1,300 meters
Producer: Norman Ramón Paguaga Gonsáles
Process: Fully Washed and Sun Dried on Raised Beds
Directly sourced from our partners at Caravela Coffee
SHIPMENT
Did we mention we're fast?
All orders ship same or next day, M-F.
Need help? Ask the experts: hello@crema-coffee.com