Espresso Basics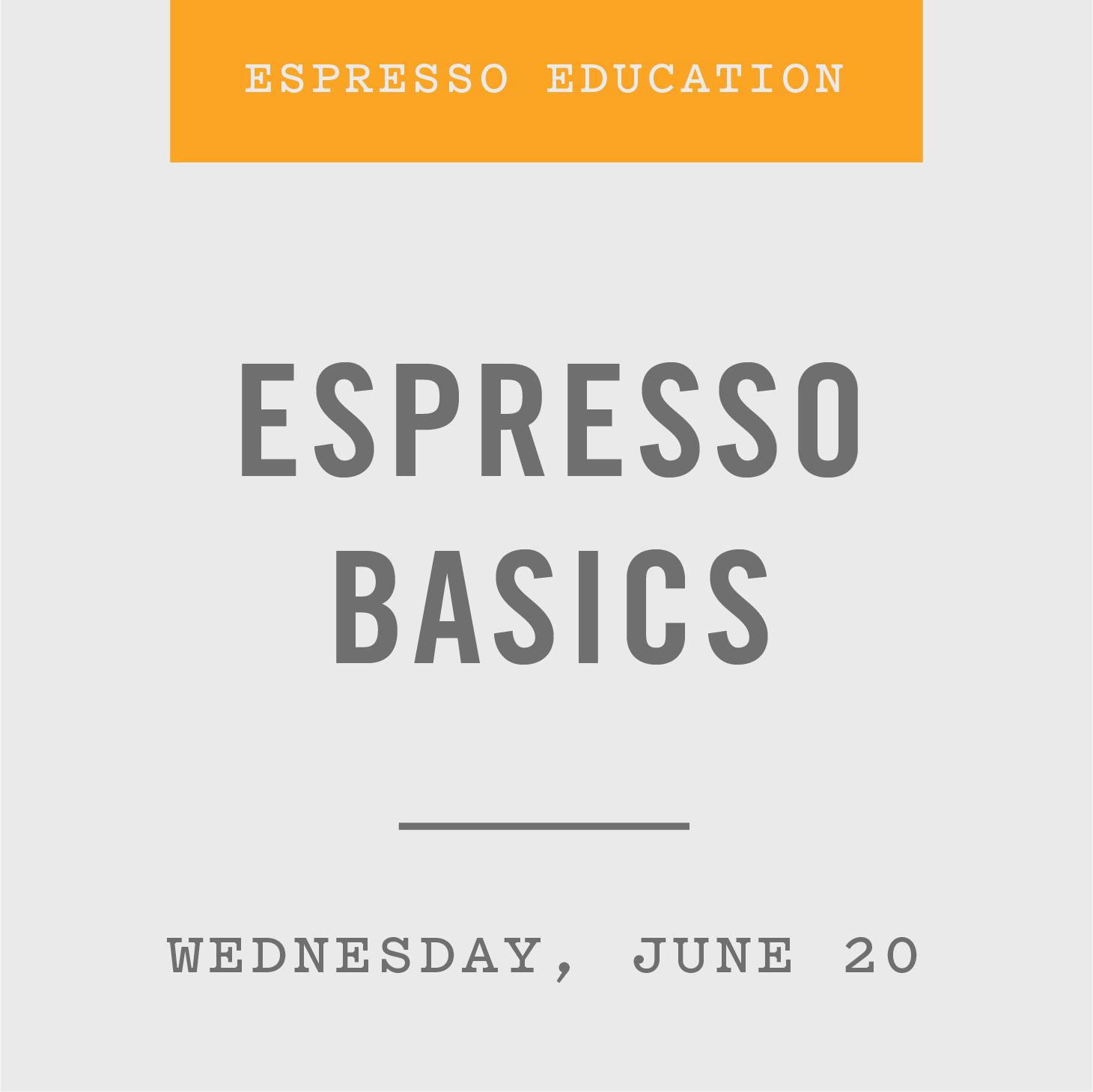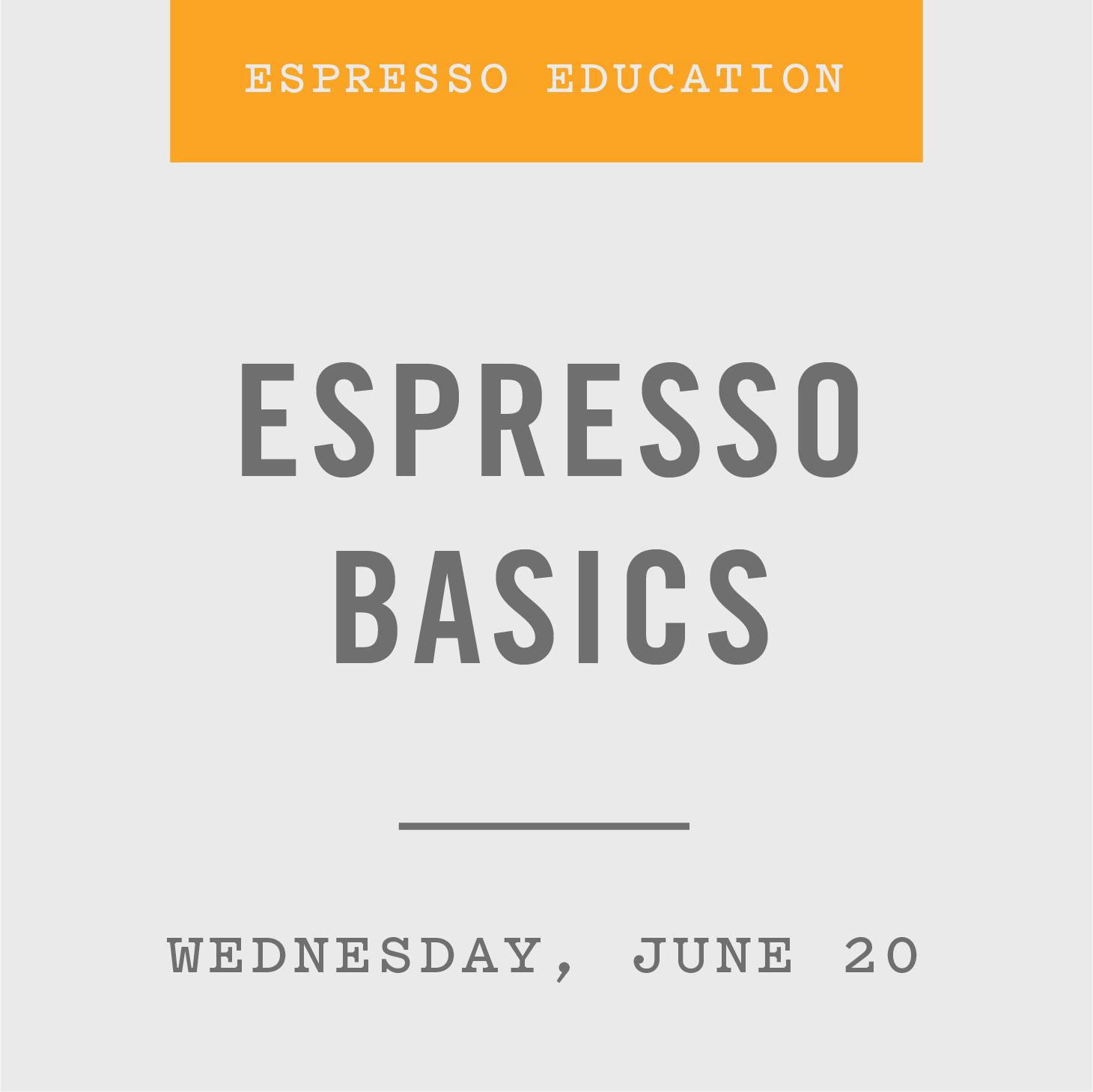 SYNOPSIS
In our Espresso Basics course, we'll equip you with fundamental barista skills and allow you to give the espresso machine a test drive. You'll learn about grinding, dosing and tamping espresso and get an introduction to the principles of espresso extraction. If you're looking to give your coffee career a jolt (at home or in a cafe), this is the place to start; think of it as your learner's permit.
DETAILS
Class date: June 20, 2018
Times: 4-5 p.m., 6-7 p.m.
Sprofessor: Maddie N.
COFFEE CLASS GRADS RECEIVE
Masterfully prepared coursework
Discounts for coffee and brewing gear
Official Certificate of Coffeeness
33 Cups of Coffee Journal
Take-home coffee for two!
IMPORTANT INFORMATION
Each class is limited to 6.
Classes are non-refundable. If you are unable to attend the event, you may sell or give your ticket privately to a friend.
Unless otherwise notified, all classes are conducted in our Roasting Room + Training Lab, located on the south side of the building. Upon entering the front of the building, look for the room with the Roasting Room + Training Lab sign.
You do not need to bring anything to class but your favorite pen, a notebook and an open mind.
Ah, did you miss out on this one? Join our email list to be notified when new classes are announced.