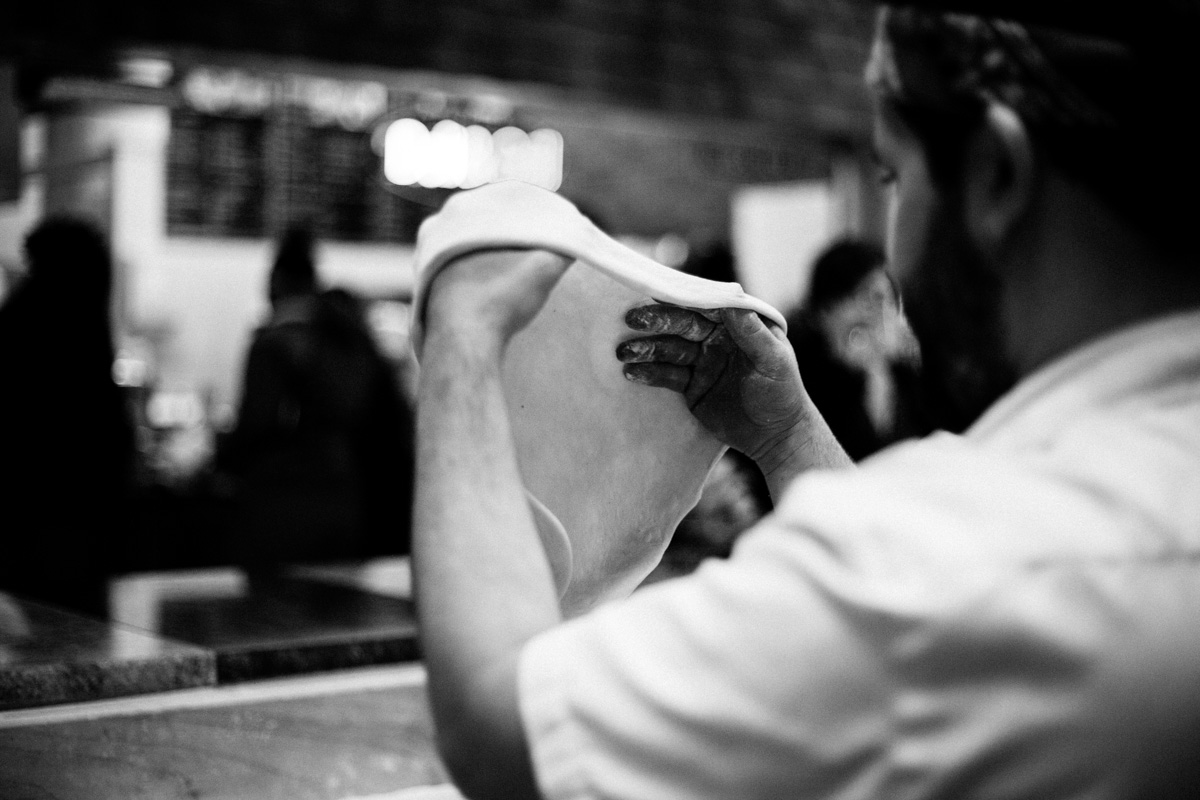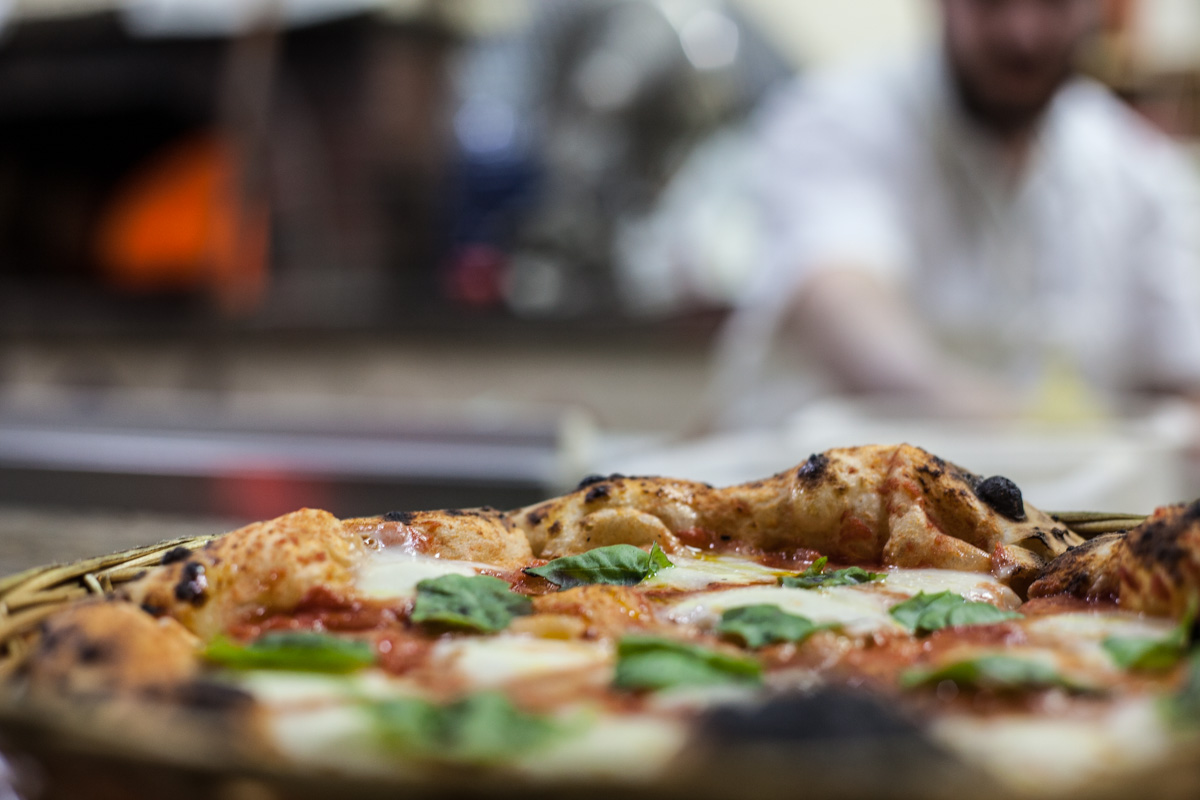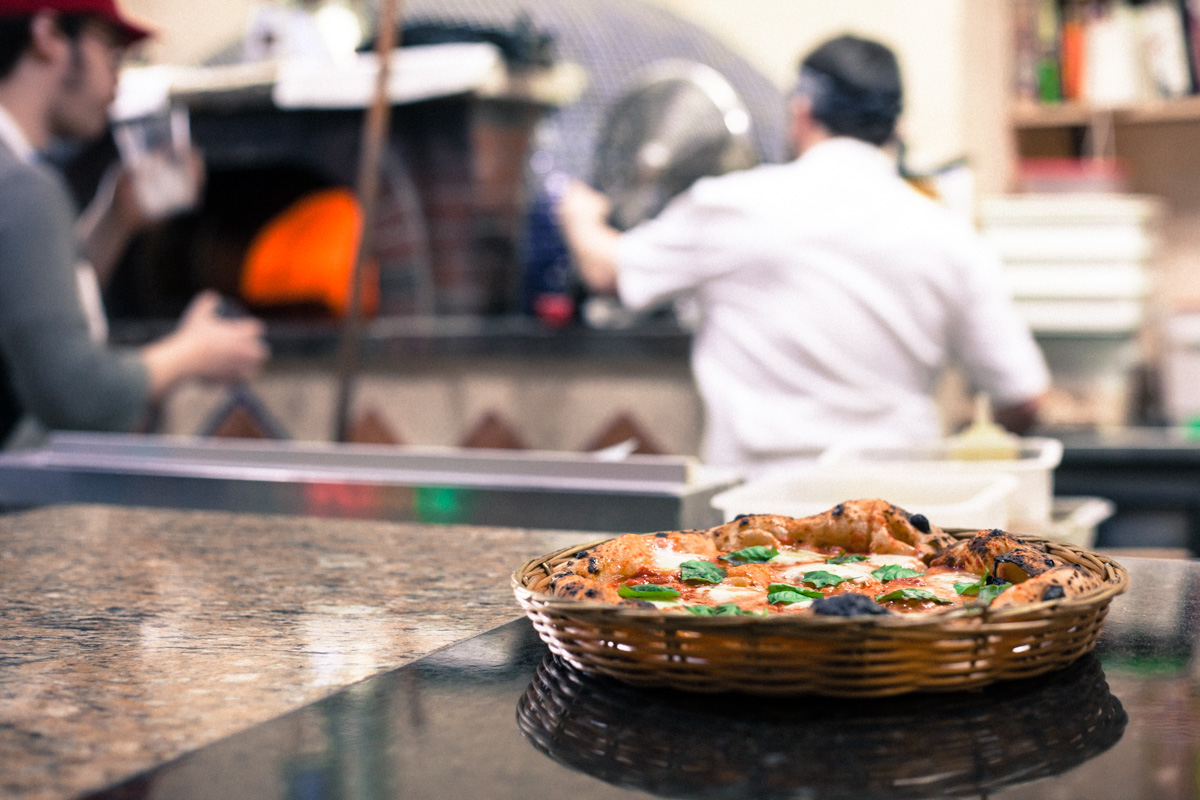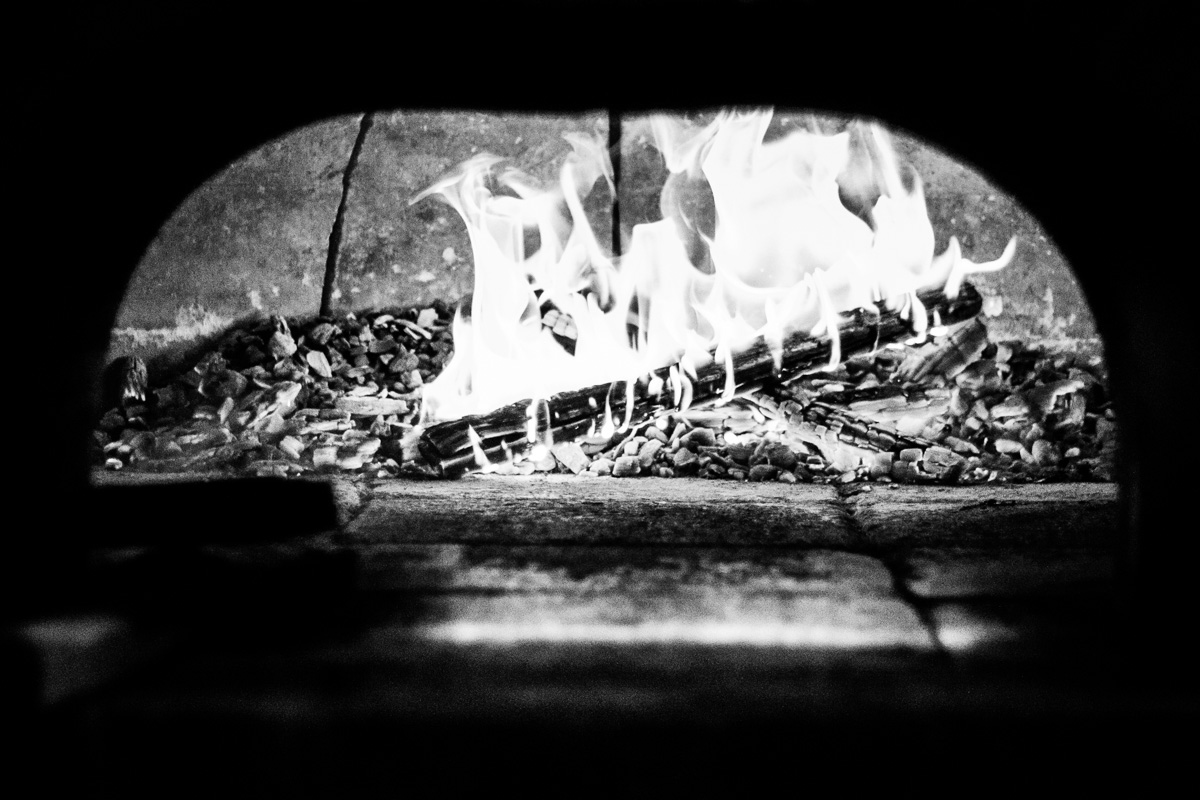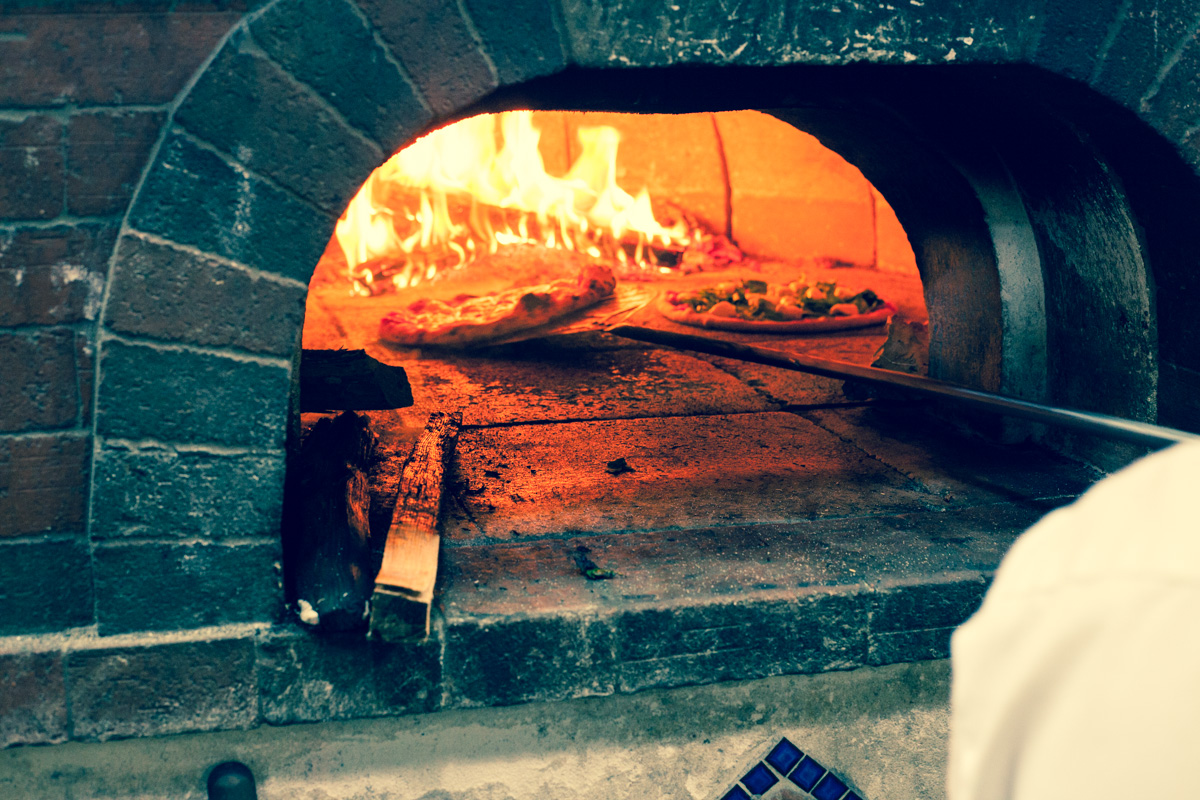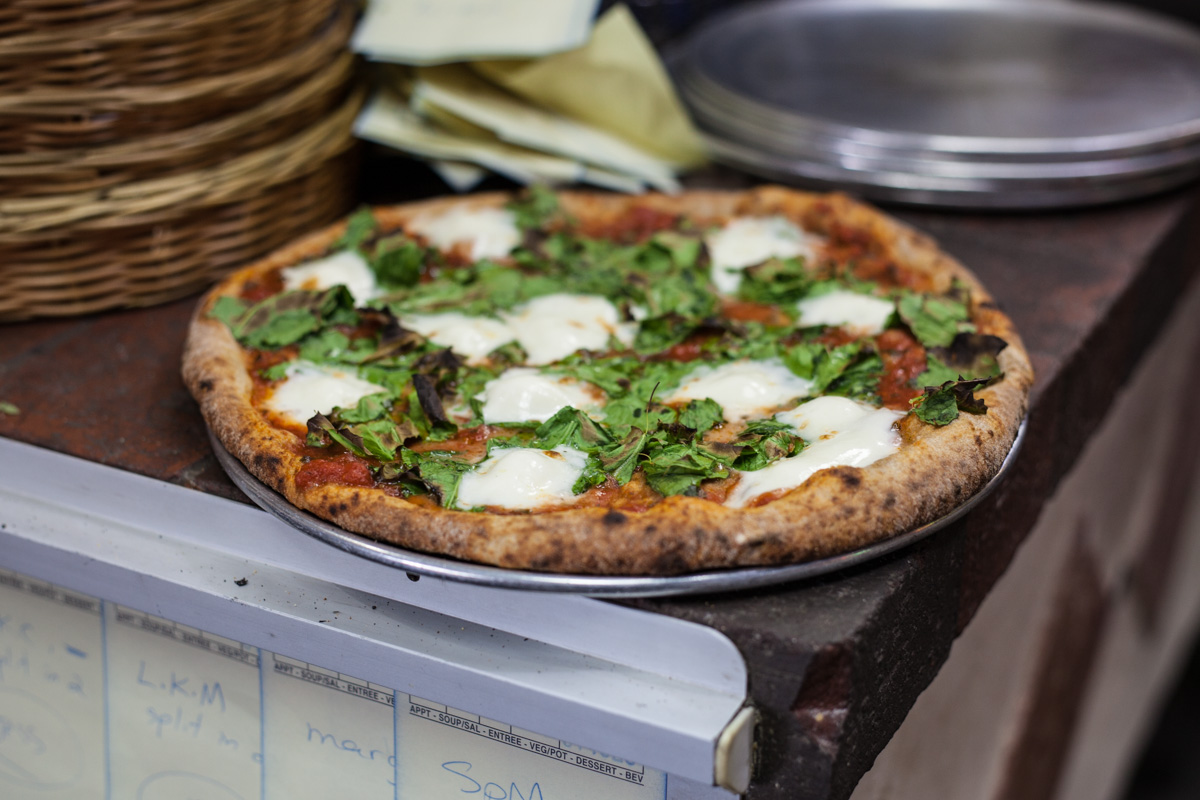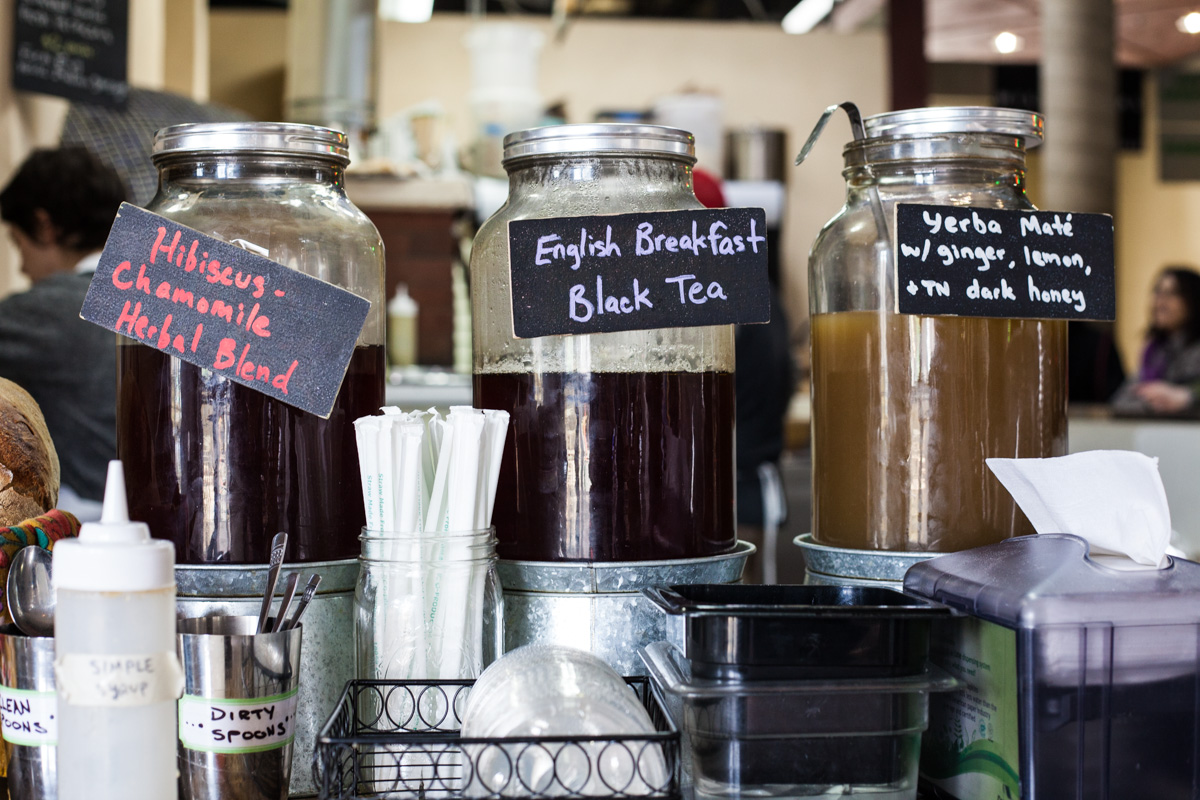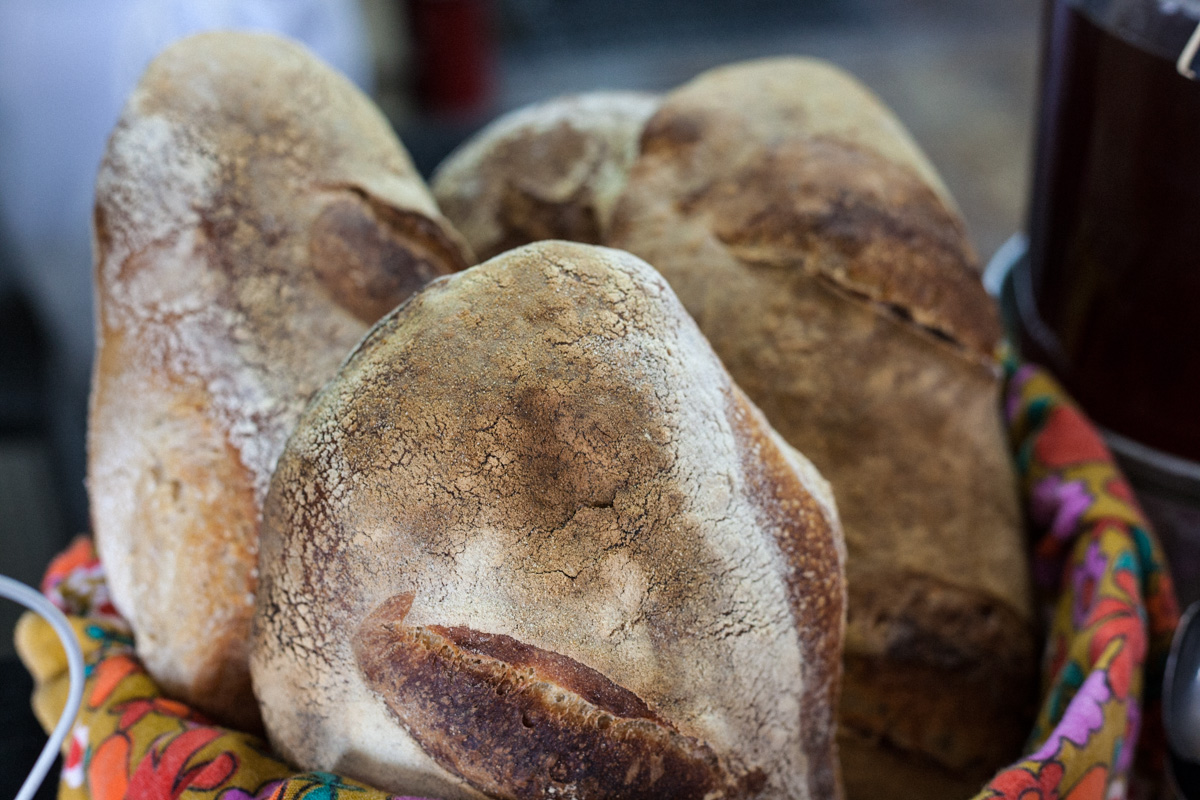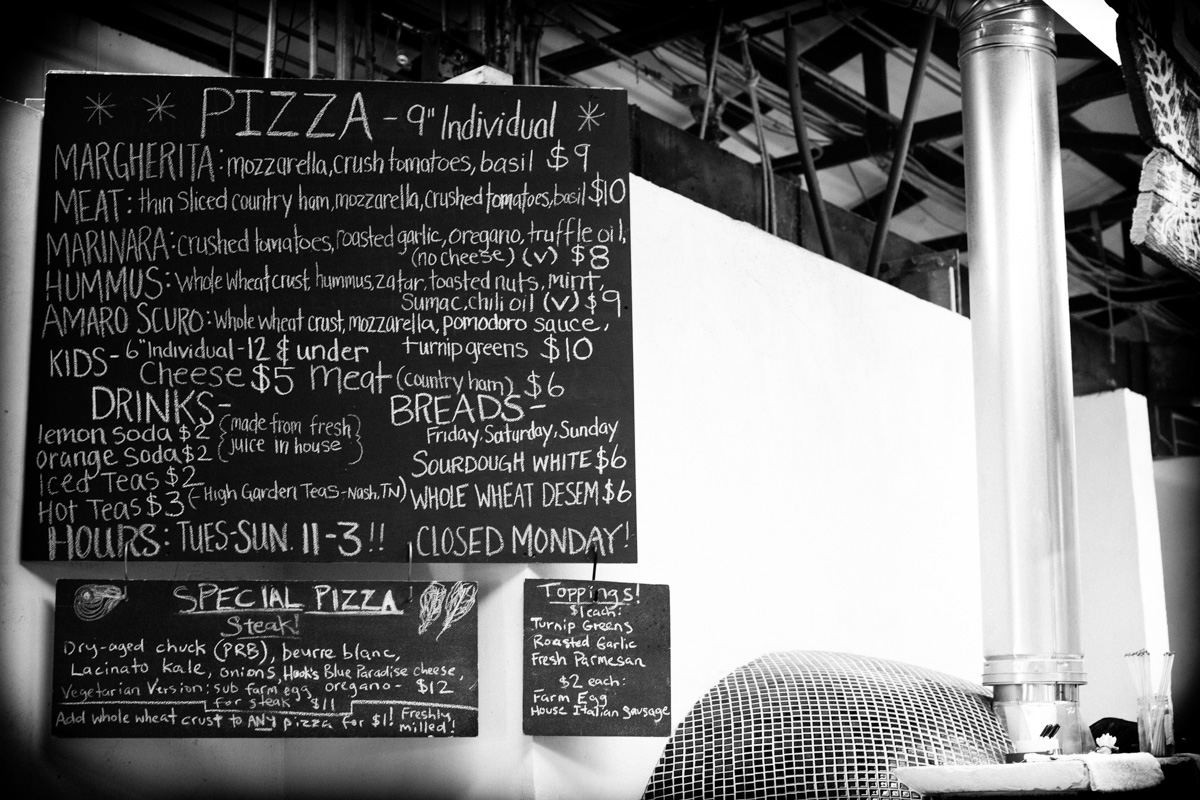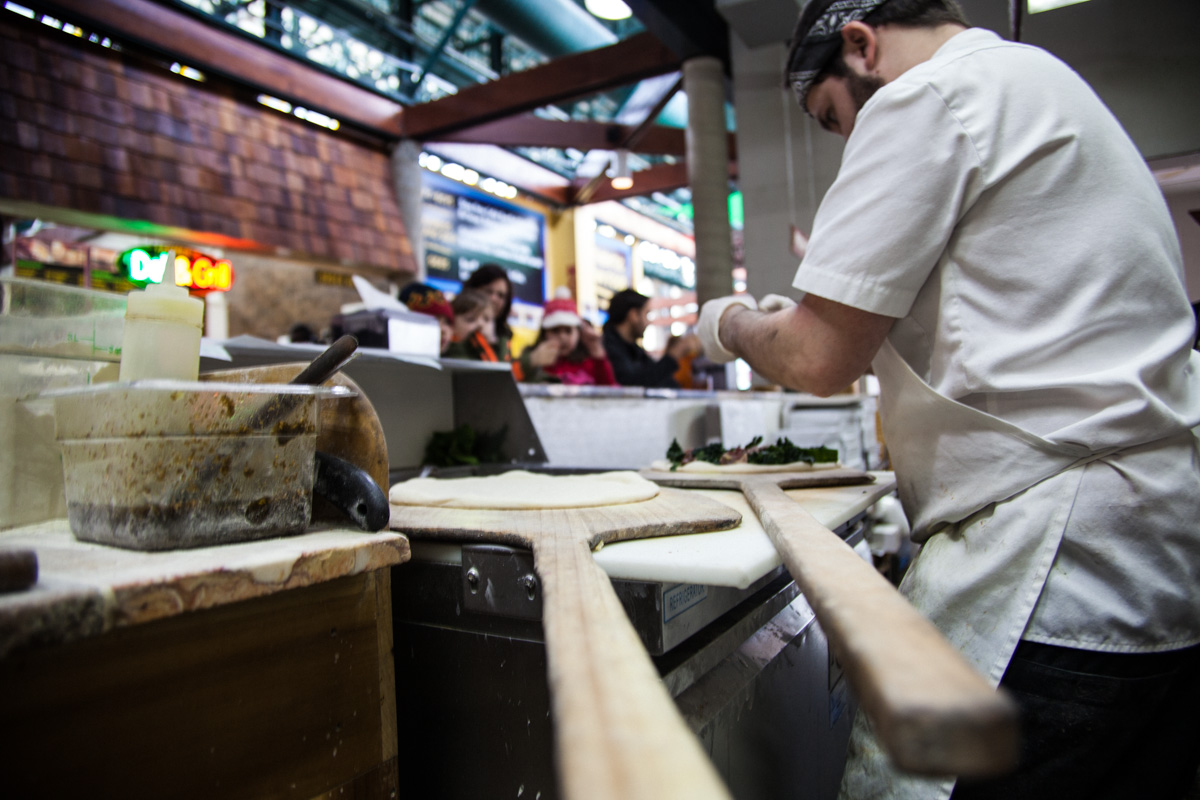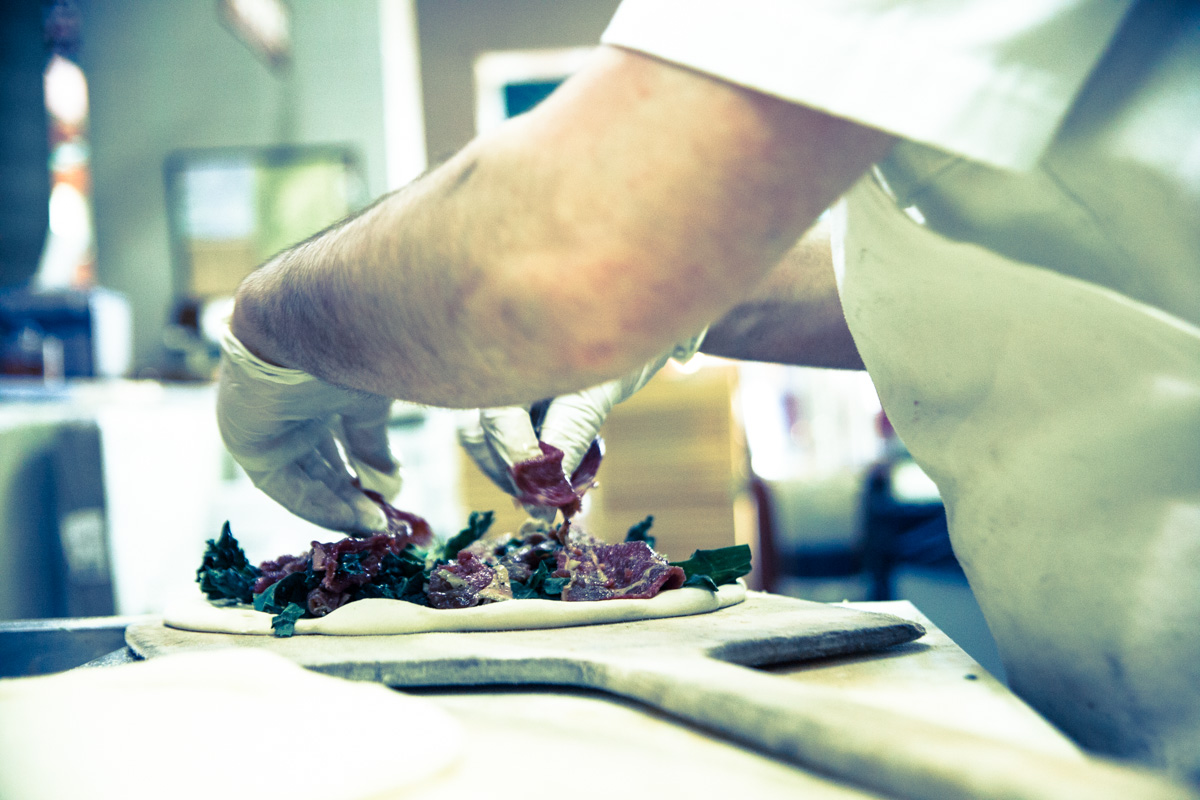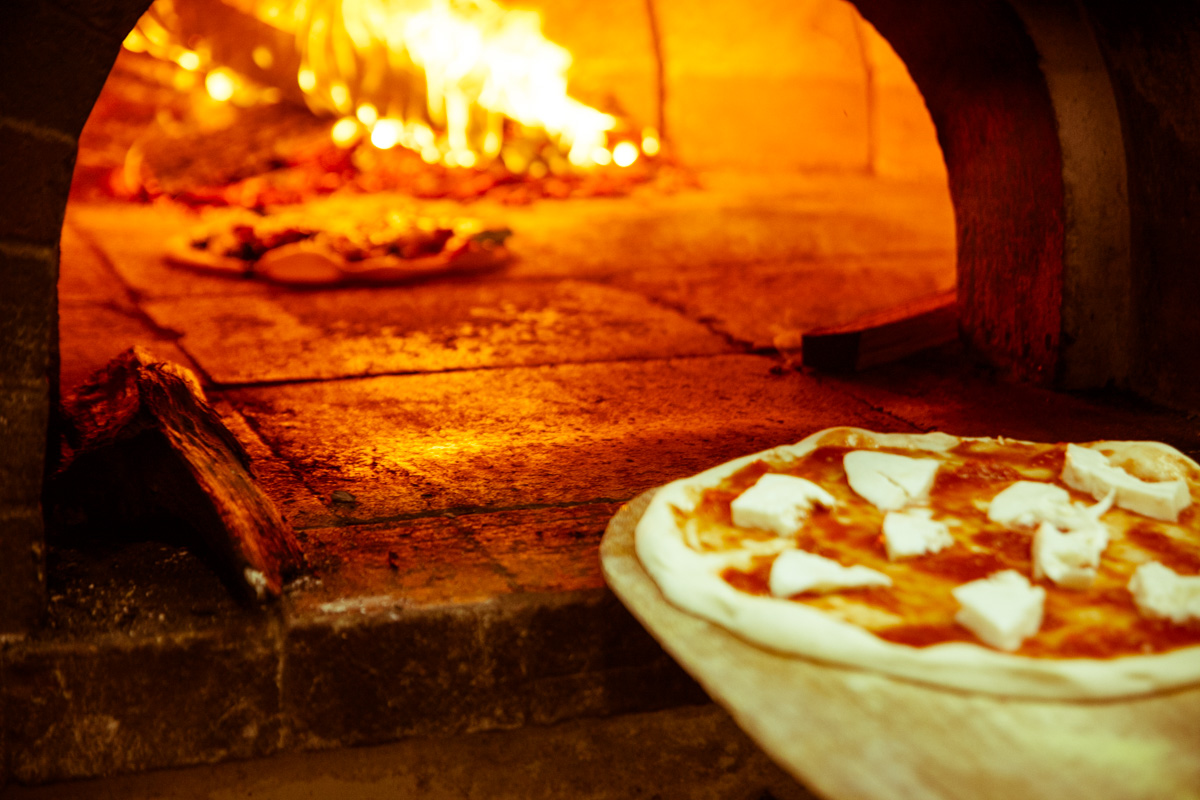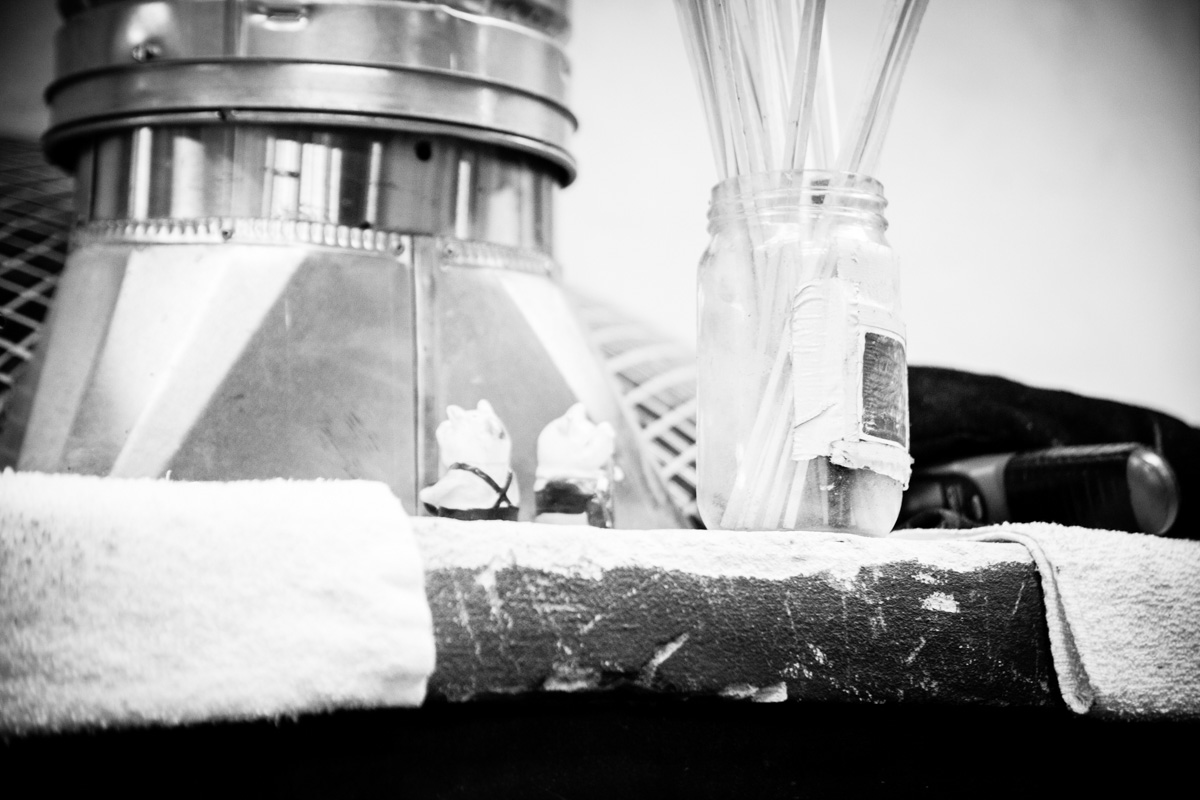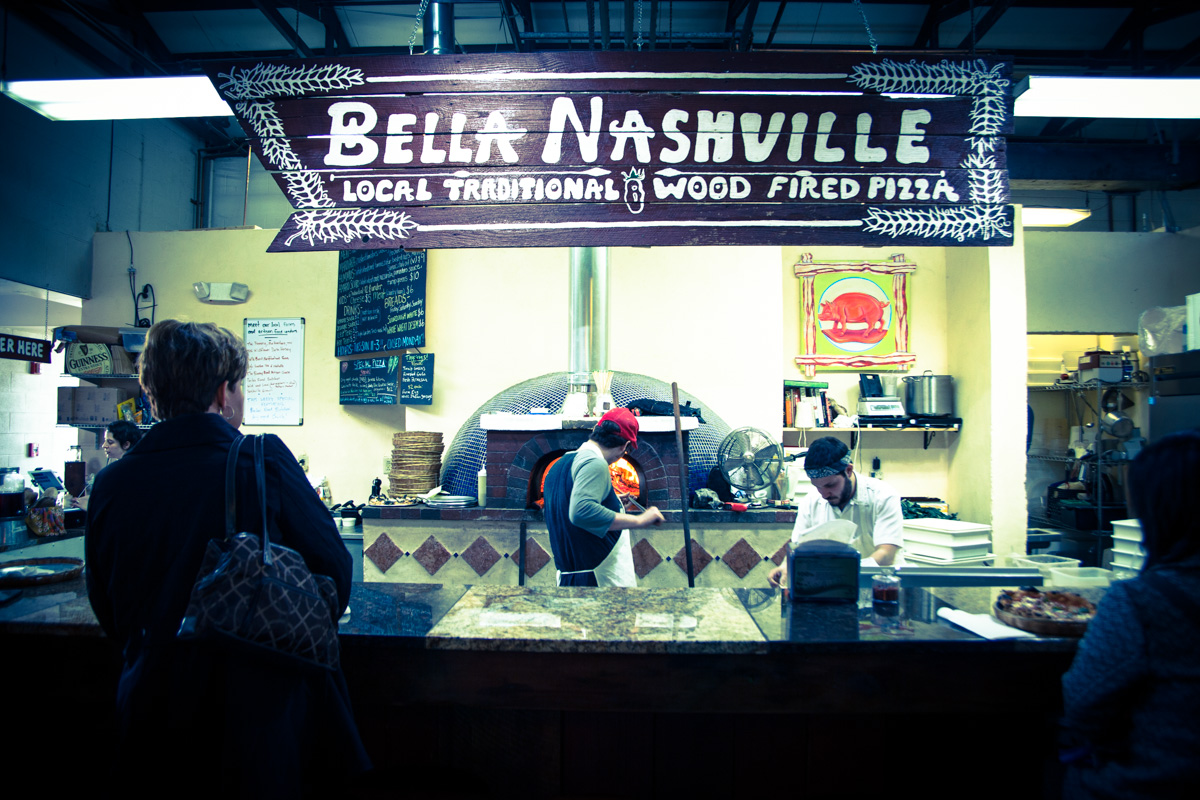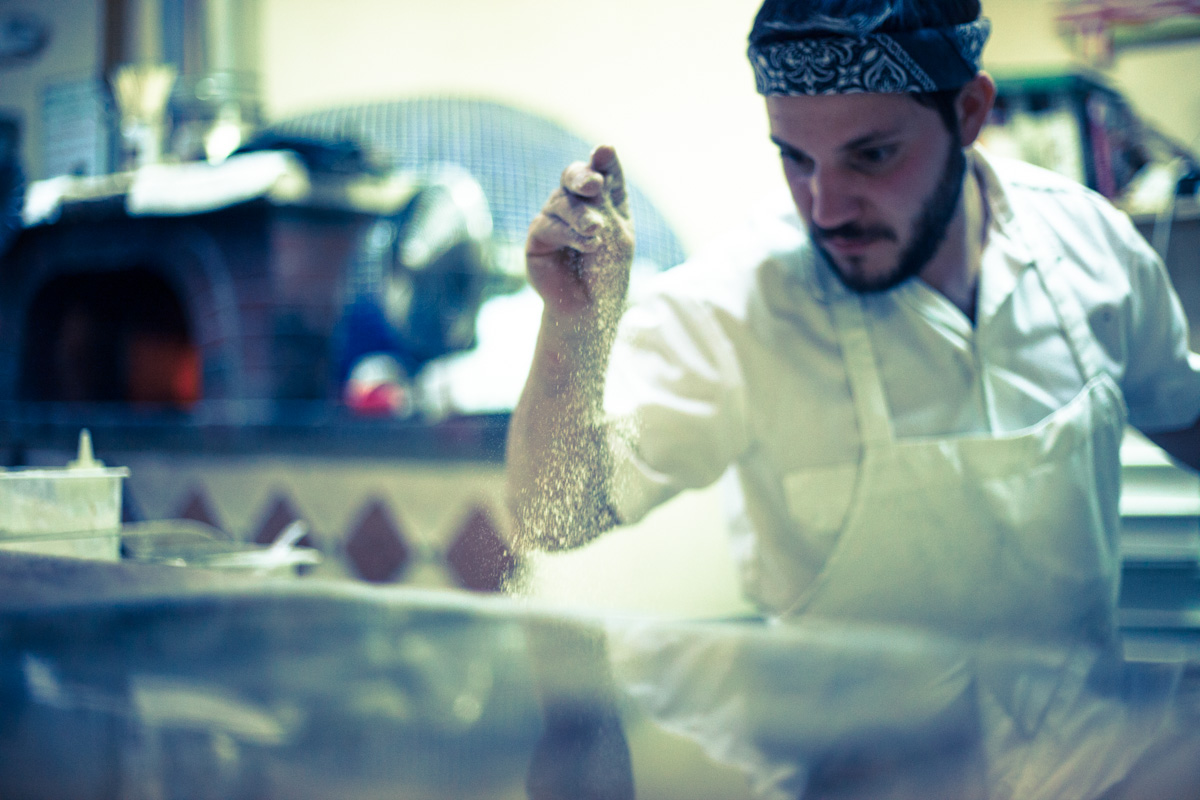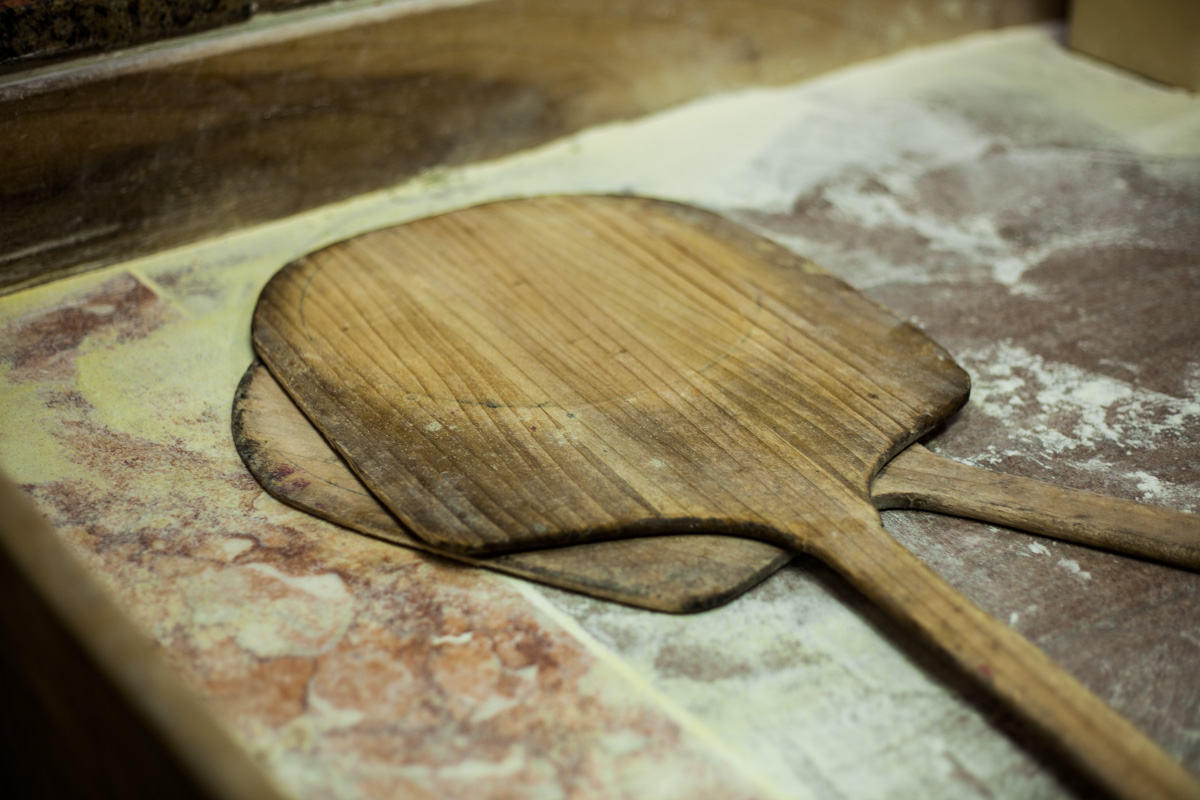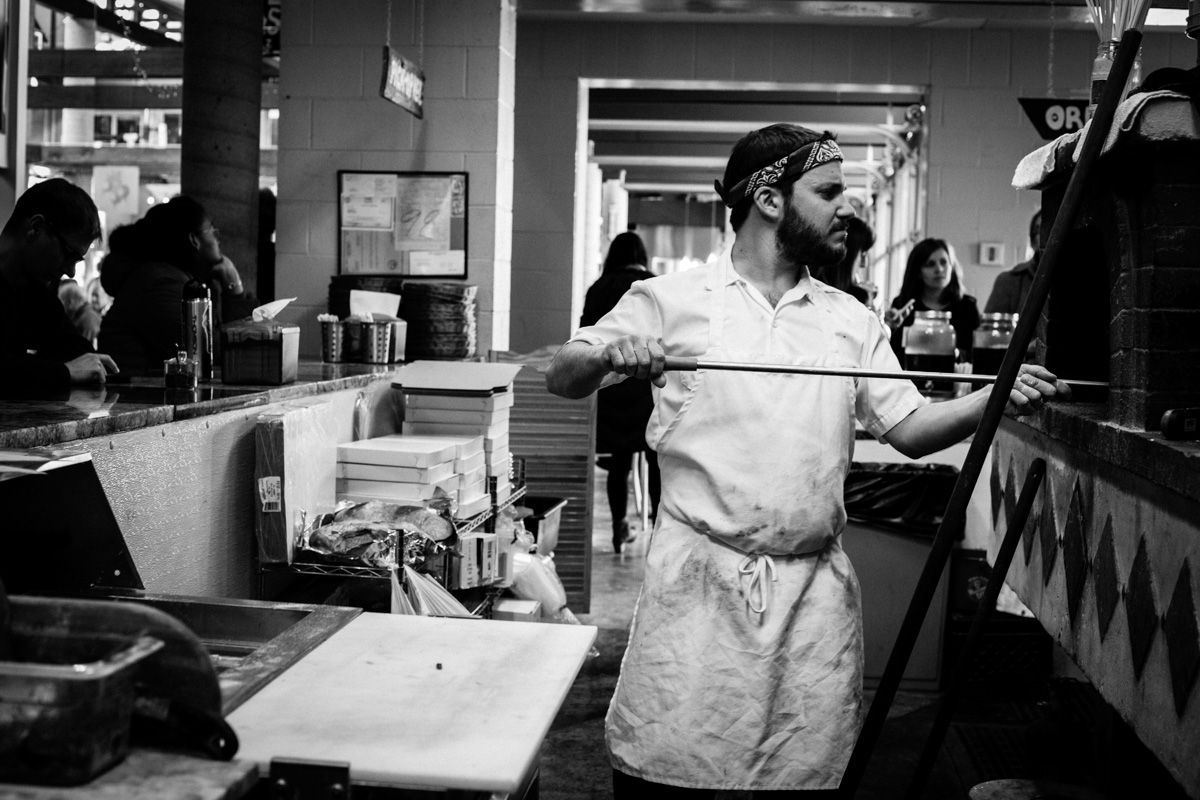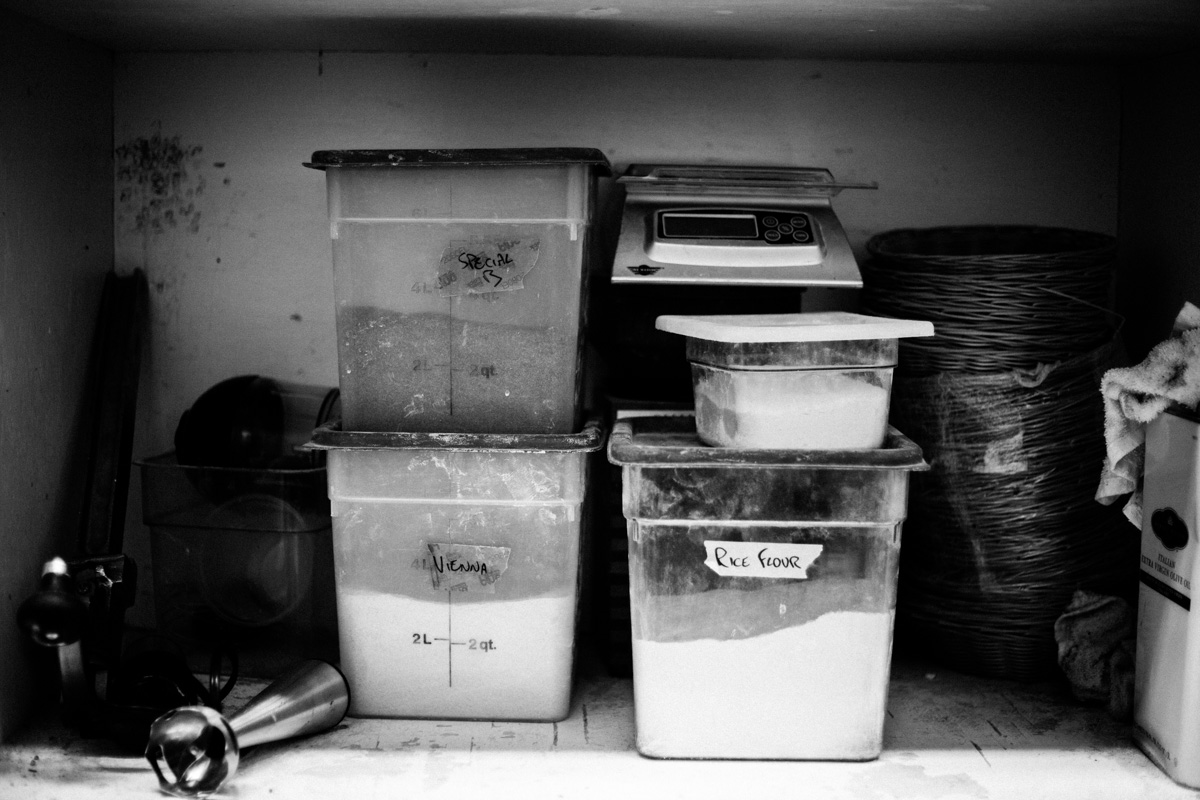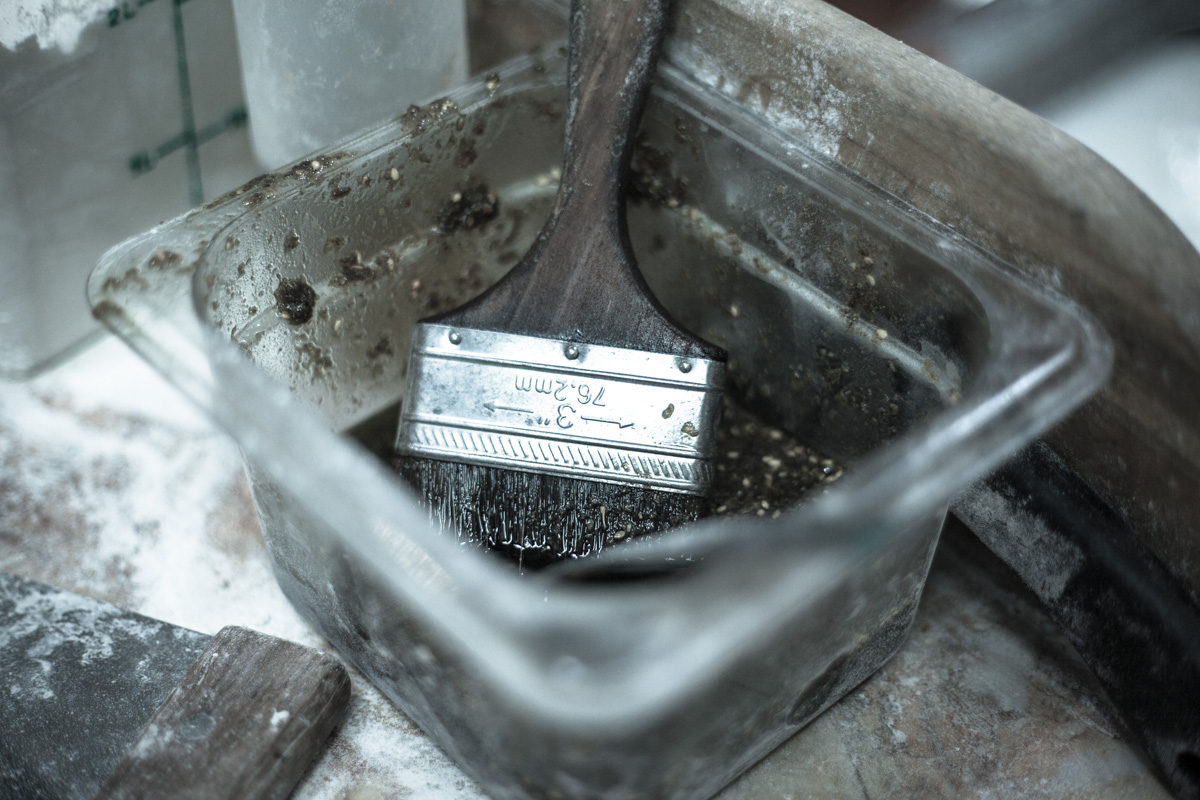 This is the first in a series of posts about the people and stories that inspire us. We're motivated by the dreamers and fearless doers who mold matchless products from their deep passion. Telling their stories is our way to salute their success and say thanks. We are inspired to be better at our craft - creating exceptional coffee experiences.
At CREMA, pizza is our passion.
Wait--that came out wrong.
Coffee is our passion. Coffee. What did we say? Pizza?
But, you know what? While we're here, we might as well talk about pizza. Probably about time for a lunch break anyway. And as long as we're talking about pizza, we've got to say: we'll eat anything Bella Nashville puts their doughy hands on.
Bella Nashville is, of course, a pizza joint--a little slice of heaven in the corner of the Farmer's Market. They serve whole pies (not slices, despite the heavenly metaphor), tossing those rings of dough into the belly of a 900-degree oven. Ninety seconds later, your lunch comes forth, cheesy and soft and bubbling crust, running over with fresh, local ingredients, whether you thought they belonged on pizza or not.
Dave Cuomo and Emma Berkey, the husband-and-wife tandem who run the place, have been at it since 2012. Dave (the chef) has done pizza his whole life; Emma (the everything-else), a restaurant veteran herself, just kind of fell into the whole my-husband-is-also-a-master-pizza-chef thing. Funny how that works.
Their grand pizza experiment is almost two years old, and thriving. The idea is to make traditional Neapolitan-style pizza, with a little help from their neighbors. Dave and Emma already make their own mozzarella, and hand-knead their dough from an all-natural starter--the rest comes from the people around them. Tucked into the busy Farmer's Market like they are, Bella's neighbors have a lot to offer.
Bella rocks the classics well, boasting a traditional margherita pizza, a meat pizza (the margherita plus country ham), and a legitimately ballin' hummus pizza. Also, each week the gang concocts a new pizza special, prominently featuring their fellow Farmers Marketeers. For your salivating pleasure, here are a few (of many) of Dave and Emma's specials that, with an assist from their neighbors, insist on being best friends with your taste buds:
Sweet potato and sausage pizza, with sweet potato puree, house Italian sausage, Chandoka cow and goat milk cheese, and fried sage.
Pampas pizza, with pork belly chimichurri, roasted zucchini, and Sequatchie Cove Cumberland cheese.
Saudades pizza, with massaged kale, house Linguica sausage, mixed heirloom carrots, caramelized onions, and La Clare Farms Chandoka mixed milk cheese.
Are you still there? Should we send the EMTs? We almost passed out from typing that.
But wherefore art the pepperonis? The stuffed crust? The meat lovers?
"We're trying to open the doors for people," Emma says, "and show them something new and awesome. We want to give you an experience."
And that's certainly what you get at Bella Nashville--an experience. This isn't a loosen-the-tie, two-bucks-a-slice refueling on your lunch break, in the same way that CREMA isn't a place to grab a 32-oz. electro-jolt of afternoon caffeine. Bella invites you with warmth (from Emma, who's nearly always hosting; and from the unfathomably hot pizza oven) to take a few moments, to pay attention, and to enjoy their pizza.
It's hard not to enjoy it (it is pizza, after all), but it's even harder not to be impressed with Dave and Emma's attention to detail.
We were afraid to ask, to open the gates to that wood-fired oven, afraid we'd be subsumed by all we didn't know about pizza, scared that it would somehow sully the taste of it, but we did anyway.
So, what does nerding-out on pizza look like for Bella?
"There's a million things that go into it," Dave says. "Everything from the way you stretch (the dough); the evenness of the stretch; the size of the crust; how much the dough has been proofed that day; flame temperature to deck temperature to--"
He stops.
"There's 80,000 little things."
And we thought dosing out espresso was a chore. (When we mention this, however, Dave is quick to respond, "When I hear you guys talk about measuring the coffee, I'm like, 'Oh god, are we trying hard enough?'")
"And you can't measure it," Emma says, reminding us that sometimes pizza voodoo is a real thing. "I mean, you can to a certain degree--but a lot of it is intuition, checking it constantly, feeling it."
What this means for Dave is spending long hours with the dough--"it's like having a pet"--feeding it and developing it and tasting it, even before he plops any of that homemade mozzarella on it. The oven is, predictably, a whole other story. "In the morning," he says, "it might be anywhere from 580 to 700 degrees," far below the necessary 900-degree blaze. Dave has to perform all manner of wood-fired wizardry to get the stone oven back up to temp, even though, as we point out, 580 degrees still seems really hot.
It's hot enough for some: Dave says thin, crispy New York-style pizzas cook in 500-degree ovens, with the dough being around 50% "hydrated." He practically scorches his pies, which use a super-wet dough, about 80% hydration, which sadly prevents any crowd-pleasing dough-tossing.
The good news? The end result is plenty crowd-pleasing.
The thing with bread, and dough, and ovens, and pizza, is that it changes. It's volatile, not unlike espresso.
"There's not a formula or recipe that works every single time," Dave says. "You have to be able to move with the change of what's happening that day, because it's a living organism more than it's a recipe. It's a whole living beast. It's nerve-wracking. It's like children--it's depressing and hopeful every single time."
Dave and Emma don't have children of their own. They have bread-babies instead--and one's in the oven.
In early April, Bella Nashville will be opening a bread bakery in East Nashville. Situated on Fatherland Street, the space will sell retail and wholesale breads, sandwiches, and coffee from CREMA. Aside from our supreme jazzed-ness at Dave and Emma setting up shop near our 'hood, we are just flat-out proud to partner with them--our own little coffee-and-bread arranged marriage.
We were flattered, so we had to ask: Why us?
"It's every reason," Dave says. "I know you guys are completely focused on quality and how things work. You know the traditions, and you also are creative too, so that's my favorite thing."
"And we're only two degrees away from the growers," Emma says. "The roasting happens there, so we can say, 'Hey, it's roasted at CREMA, and it's awesome!'"
We mention something about using their pizza, about manipulating the roaster somehow, jacking that thing up to 900 degrees, but Dave only laughs. He thinks this is a joke. But it's not.
They use our coffee, we use their pizza. Sounds like a fair deal, right?
Espresso pizza, here we come.